| | | |
| --- | --- | --- |
| Buy | | Learn |
Ltd. world temple Shinjuku Main Store

(sekaidoshinjukuhonten)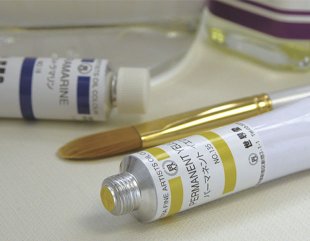 The world temple was founded in 1940 with the purpose of selling picture frames and arts in Shinjuku. Later we not only sold picture frames and art works but also design tools and paint ingredients abundantly in order to meet the demand of the generations. We also expanded our business and expertize to the Kanto and the Tokai district. In addition, we launch an e-commerce website and have customers all over the nation.
We serve general customer to motto in "it is lower-priced with higher quality product" widely as well as the world of art and, through sponsorship such as holding of culture schools such as art schools, trip to sketching fair, sketching, want to contribute to the wider spread of art.
Homepage
http://www.sekaido.co.jp/
Address
3-1-1, Shinjuku, Shinjuku-ku, Tokyo world temple building
Map
Access
It is approximately 2 minutes on foot from subway Marunouchi Line, subway Shinjuku Line Shinjukusanchome Station
It is approximately 8 minutes on foot from JR Line, Odakyu Line, Keio Line Shinjuku Station
TEL
03-5379-1111
FAX
03-3226-4030
Card
Parking lot
20 which there is
Business hours
From 9:30 a.m. to 9:00 p.m. (except the end of the year, the beginning of the year)
Regular holiday
Always without holiday (except the beginning of the year)
●Information for business item
●Art supplies
Oil colors, pigment, acrylic paints, easel cabinet, canvas, wooden frame, foreign film materials, print, molding materials, Pastel, picture in watercolors article, sketchbook, Japanese painting article, calligraphy article, Gypsum image, design article, comics article, drafting article, Western paper, Japanese paper, cutting sheet, block copy article, air brush, model materials, coloration materials, illustration board, book, others
●Stationery
File, notebook, writing implements, notebook, general office supplies, OA supply, electronic stationery, letter case, art gift, fancy, tips envelope, letter article, greeting card, lapping article, others
●Frame
The amount of sketch, the amount of certificate of merit, the amount of oil painting, temporary sum, moulding, the amount of sum, the amount of colored paper, the amount of calligraphy, the amount of bestowal of an order, photo frame, poster frame, hanging hardware, others
●Picture
Oil painting, print, colored paper picture, hanging scroll, art poster, others
●Various services
Copy, KOLOR copy, laminating process, limit letter, postcard print, nameplate processing, order plate, order stamp, framing processing, mat processing, the mounting public, family coat of arms production, portrait, bronze statue production, others
●Culture school, sketching society
Art school, monthly sketching society, others
●Introduction of branch business store
●Shinjuku west exit stationery building
〒160-0023 1-11-11, Nishishinjuku, Shinjuku-ku, Tokyo
TEL: 03-3346-1515 FAX: 03-3344-6330
●Ikebukuro PARCO shop
〒171-0022 1-28-2, Minamiikebukuro, Toshima-ku, Tokyo Ikebukuro PARCO 6F
TEL: 03-3989-1515 FAX: 03-3987-2009
●Tachikawa north exit store
〒190-0012 2-4-5, Akebonocho, Tachikawa-shi, Tokyo NIS WAVE.1 building 5F
TEL: 042-519-3366 FAX: 042-523-4411
●Seisekisakuragaoka atman shop
〒206-0011 1-11-1, Sekido, Tama-shi, Tokyo Keio Seisekisakuragaoka Keio atman 3F
TEL: 042-337-2583 FAX: 042-376-8486
●Sagamiono store
〒228-0803 3-9-1, Sagamiono, Sagamihara-shi, Kanagawa Sagamiono mowers 4F
TEL: 042-740-2222 FAX: 042-740-1215
●Machida shop
〒194-0013 4-2-1, Haramachida, Machida-shi, Tokyo
TEL: 042-710-5252 FAX: 042-710-6277
●LUMINE Yokohama store
〒220-0011 2-16-1, Takashima, Nishi-ku, Yokohama-shi, Kanagawa LUMINE Yokohama 8F
TEL: 045-444-2266 FAX: 045-444-2929
●LUMINE Fujisawa shop
〒251-0052 438-1, Fujisawa, Fujisawa-shi, Kanagawa LUMINE Fujisawa 4F
TEL: 0466-29-9811 FAX: 0466-29-9810
●Musashino Art University shop
〒187-8505 1-736, Ogawacho, Kodaira-shi, Tokyo Musashino Art Univ. school member
TEL: 042-349-3344 FAX: 042-349-3345
●Shintokorozawa PARCO shop
〒359-1111 1-2-1, Midoricho, Tokorozawa-shi, Saitama Shintokorozawa PARCO Let's building 3F
TEL: 04-2903-6161 FAX: 04-2924-2200
●Nagoya PARCO shop
〒460-0008 3-29-1, Sakae, Naka-ku, Nagoya-shi, Aichi Nagoya PARCO east hall 5F
TEL: 052-251-0404 FAX: 052-251-0261
●SEKAIDO ON-LINE SHOP (WEB mail order site)
URL: http://webshop.sekaido.co.jp/
E-Mail: webshop@sekaido.co.jp
●Information




| | | |
| --- | --- | --- |
| ●Information for art school | | |

○The location
〒160-0022
3-1-1, Shinjuku, Shinjuku-ku, Tokyo world temple Shinjuku head office Building 6F art culture
TEL: 03-5360-4007 FAX: 03-5360-4680
Telephone reception desk: From Monday to Friday from 9:00 to 18:00 

○Course contents
Oil painting, watercolor, acrylic, Japanese painting, black-and-white drawing, Pastel, print, sketch, person, portrait, paysage, sketching, miniature, botanical art, calligraphy, others

 You can enroll anytime!
 Under attendance straight offer!
 
※As for the details, please see http://artculture.grupo.jp/.